Come join the fun! Share your ideas, join a craft swap,
meet new friends! ALL are welcome!
Have made many new friends there and boy do they have some terrific ideas to share! Plus, Lizzy has put up a great page with crafting ideas too! Check out her site at






If you have a craft site, sign my guestbook, I'll come visit, and perhaps award you with my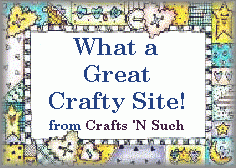 Click on the award to see the winners list!

And even if you don't have a craft site, or care about getting an award, why not sign the book anyways! It's so nice to read what you all think and just to hear from you! Kinda makes all this work worth it if you know that someone somewhere has gotten something out of it. Thanks :)
Sign the Guestbook by completing the form below, click submit and it's as easy as that!



Thank You very much for these Awards!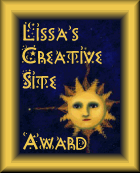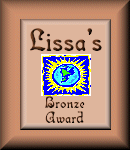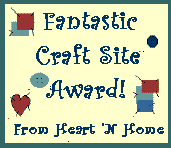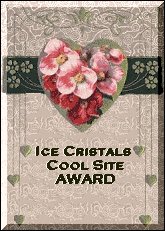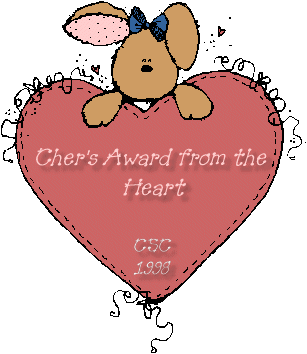 Thanks for stopping by to visit. You're welcome to come back any time, and as I discover more crafts and links to share, I'll be sure to post them.
Oh, and if you would like to link my page to your page, here is a banner for you.