Graphic Intensive Slow Loader, Thanks for your patience!
Welcome to Crafts 'N Such!

Enter my craft room and click on a project or item that interests you.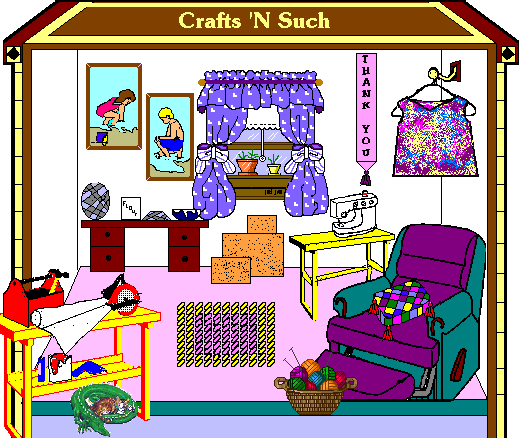 INDEX


If you have some ideas to share feel free to e-mail me at

clarissegibson@yahoo.com


Thank You very much for these Awards!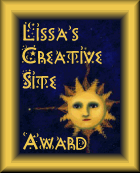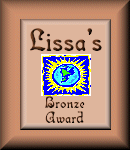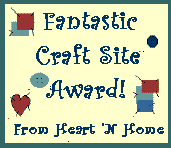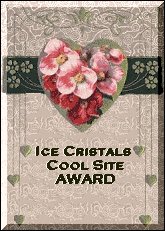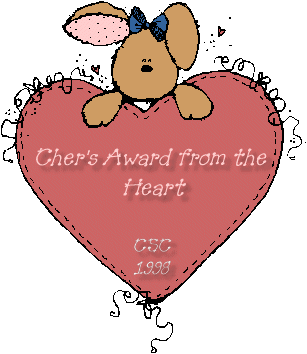 Thanks for stopping by to visit. You're welcome to come back any time, and as I discover more crafts and links to share, I'll be sure to post them.
Oh, and if you would like to link my page to your page, here is a banner for you.












Made From The Heart Webring is made possible by Webring and GeoCities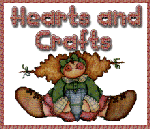 This Hearts and Crafts site is owned by Clarisse.
[ Random Site | Next Site | Next 5 | Previous Site | Previous 5 | List Sites ]
Want to join the Hearts and Crafts WebRing?